Since 1999, the North American Bird Conservation Initiative (NABCI International) has been bringing together individuals, organizations, agencies, companies and programs across jurisdictions working toward a common goal: the conservation of birds and their habitats in Canada, the United States and Mexico.
A Trinational Bird Conservation Partnership
Canada, the United States and Mexico are home to more than a thousand different bird species. Many of them need habitats found in all three countries at some point during their migratory cycle.
In 1999, the three countries drafted a Strategy and Action Plan along with Annex 1 – Background Information on Key Action Items and Annex 2 – Guiding Principles to help guide the early beginnings of NABCI.
Many of the strategies identified in this plan have been completed (e.g. the creation of the Bird Conservation Regions, identification of priority bird species for conservation action, etc.). Nevertheless, continued work and collaboration among our three countries is needed as new challenges threaten the health of bird populations across North America and beyond.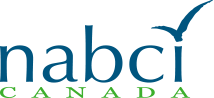 Bird Conservation Partnerships Beyond North America
Preserving a natural diversity of birds is a major challenge in the face of human-induced environmental change. Recent years have seen a dramatic decline in the quality and quantity of bird habitats in the Western Hemisphere.
While NABCI officially includes Mexico, Canada and the US, it encourages bird conservation partnerships and dialogues with other nations in the Western Hemisphere. NABCI can facilitate international cooperation based on shared species, habitat types, ecosystems, and management concerns.
Western Hemisphere and Other International Partnerships
Bird Groups