As part of the NABCI-Canada Council, members bring their knowledge and expertise to work on shared NABCI goals. Members foster communication between their constituency and NABCI, and promote NABCI and its goals within their own organizations.
A small Executive Committee comprised of a representative from each sector (federal government, provincial and territorial governments, environmental-non government organizations and industry) works on refining the NABCI-Canada strategic direction while ensuring that progress continues between full Council meetings.
The NABCI-Canada Council is supported by a secretariat that assists and facilitates the Council and the Executive Committee by undertaking day-to-day operations, and providing strategic, policy, scientific, and communication support to the partnership. The secretariat, represented by the NABCI-Canada Coordinator, sits as an ex officio member of the Council.
In addition, committees are created as needed to advance priorities and implement actions established by the Council.
---
PROVINCES AND TERRITORIES

Ken De Smet, Manitoba

Jonathan Sharpe, Newfoundland and Labrador

Randy Milton, Nova Scotia

Steve Gordon, New Brunswick

Brad Potter (Executive), Prince Edward Island

Danielle St-Pierre, Quebec

Patrick Hubert, Ontario

Katherine Conkin, Saskatchewan

Travis Ripley, Alberta

Alec Dale, British Columbia

Matt Clark, Yukon

Brett Elkin, Northwest Territories

Drikus Gissing, Nunavut
---
CWS REGIONS, HABITAT JOINT VENTURES AND BIRD INITIATIVES

Julie Spallin (Executive — Chair) Environment and Climate change Canada's (ECCC) Canadian Wildlife Service (CWS)
Lisa Fougère, Acting ECCC-CWS Atlantic regional director—Waterfowl representative
Marie-Josée Couture, ECCC-CWS Quebec regional director—Eastern Habitat Joint Venture representative
Jack Hughes or Elizabeth Rezek (alternating), Acting ECCC-CWS Ontario regional director—Shorebird representative
Vanessa Charlwood (Executive), Acting ECCC-CWS Prairies—Prairie Habitat Joint Venture—Landbird representative
Blair Hammond, ECCC-CWS Pacific regional director—Pacific Birds and Canadian Intermountain Joint Ventures representative—Waterbird representative
Christian Bertelsen, Acting ECCC-CWS Northern regional director
---
PRIVATE SECTOR

Tara Shea (Executive), Mining Association of Canada

Megan Falle, Canadian Electricity Association

Fawn Jackson, Canadian Cattlemen's Association

Kate Lindsay, Forest Products Association of Canada
---
ENVIRONMENTAL NON-GOVERNMENT ORGANIZATIONS

Steven Price (Executive), Bird Studies Canada

Cameron Mack, Wildlife Habitat Canada
Kathryn Folkl, Nature Conservancy of Canada

Pat Kehoe, Ducks Unlimited Canada and North American Wetland Conservation Council (Canada)

Graham Saul, Nature Canada
---
EX OFFICIO MEMBERS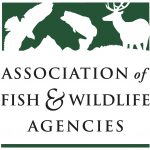 Dean Smith and Judith Scarl, Association of Fish & Wildlife Agencies