NABCI-Canada – Update
The NABCI-Canada Council had a teleconference on October 16, 2017. The teleconference established a Communications Subcommittee in order to revamp and update the NABCI-Canada website. We hope to see our new website online in Spring/Summer 2018.
Refining NABCI-Canada priorities also emerged as the major action item during this call. Since then, with the help of the Priorities Working Group and the Executive Council, we have drafted a strategic framework and we will be refining the proposed priorities based on the potential impact and feasibility of each item. These refined national/continental priorities will provide focus and inform our work plan. The next NABCI-Canada teleconference on January 19, 2018 will present the results from the Refining NABCI-Canada Priorities exercise. Please stay tuned for updates on these activities.
Please note that Marie-France Noel returned as NABCI-Canada Coordinator in mid-October, 2017 and that Veronica Aponte continues to be involved with NABCI-Canada. Welcome back Marie-France!
News from Partners
Guidelines for Managing Canada Warbler Habitat in the Atlantic Northern Forest of Canada: In order to successfully manage for Canada Warblers it is important to identify both the habitat needs of the species and how it can be effectively managed. A partnership between Environment and Climate Change Canada, Nature Canada, the Boreal Avian Modelling Project and the Canada Warbler International Conservation initiative, with consulting expertise from High Branch Conservation Services, has developed and recently released habitat management guidelines for Canada Warblers in the Atlantic Northern Forest of Canada. The guidelines are intended to help forest managers operate so as to minimize impacts on Canada Warbler habitat and maintain future habitat supply. The full guidelines (and accompanying field guide) can be found in French and English at: http://www.borealbirds.ca/index.php/species-at-risk. Keep your eyes open for an accompanying document to be released in 2018 which applies spatial modeling techniques to identify areas in the Atlantic Northern forest of Canada with the highest potential for management and conservation of Canada Warblers.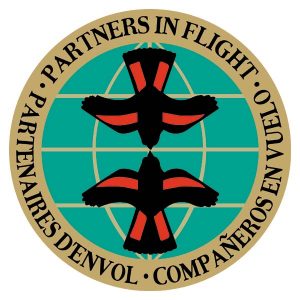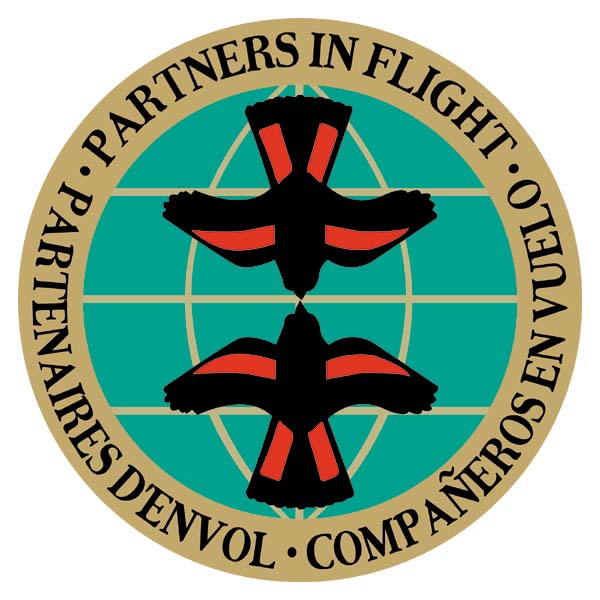 Partners in Flight (PIF): With the help of the Bird Conservancy of the Rockies, PIF has updated its Avian Conservation Assessment Database (ACAD) with global and continental species assessment scores for 2017. This database encompasses assessment data for all North American birds from Canada to Central America. This impressive database assesses avian species at the global and continental level and can be a useful conservation planning and decision-making tool. We encourage you to consult ACAD for the most up to date assessment on bird species that are of interest to you or your organization. Scores at the regional Bird Conservation Region (BCR) scale are currently under review and will be available in 2018.
North American Wetland Conservation Council (NAWCC): NAWCC (Canada) has appointed a NABCI-Canada Council member, Pat Kehoe, who is currently the NAWCC co-chair, for the next year. Pat already sits on the NABCI-Canada Council as the Ducks Unlimited representative. However, this new NAWCC member will serve to represent the interest of this existing national wetland partnership and will help streamline priorities of the two councils. The NABCI-Canada Coordinator, Marie-France Noel, has also been appointed to NAWCC as an ex officio Let's welcome NAWCC and NABCI-Canada's strengthened partnership!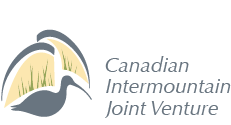 Habitat Joint Ventures and NABCI-Canada: The NABCI-Canada and Habitat Joint Venture coordinators met face-to-face in August 2017. This meeting provided the opportunity to brainstorm ways to collaborate and understand how NABCI-Canada and the Habitat Joint Ventures can best support each other in achieving mutual goals. The Canadian Intermountain Joint Venture (CIJV) and the NABCI-Canada coordinators have decided to work on a pilot project together.  The coordinators will be looking at how the North American Wetlands Conservation Act projects taking place in BC may also be contributing to the conservation of non-waterfowl species and species at risk with the help of the information available in the BC Conservation Areas Database.. This project aligns perfectly with NABCI-Canada's role of tracking bird conservation. Thank you to the CIJV for starting this work with us!
Celebrating 100 years of bird conservation in Canada: Environment and Climate Change Canada launched a brand new album on December 20, 2017. This album wraps up the celebrations marking 100 years of bird conservation in Canada – in style. The album is a tribute to birds and all those who, just like you, like them enough to devote free time or even their career to bird conservation. The album contains bird stories and photos of 100 people: Environment and Climate Change Canada employees, partners in conservation, bird watchers and the public. A few copies have been printed for contributors to the album and partners such as NABCI Canada members. Others can access the electronic version here.
Stories from the Field
Written by Dr. Alaine Camfield, Landbird conservation biologist at the Canadian Wildlife Service
This fall the sixth International Conference of Partners in Flight (PIF VI) was held in San Jose, Costa Rica in conjunction with the Congress of the Mesoamerican Society of Biology and Conservation. The joint meetings facilitated the sharing of new science and conservation work and provided great opportunities for networking to strengthen existing partnerships and lay the foundation for new partnerships. A real strength of PIF VI was the fact that there was time built into symposia and workshops for discussions and sharing of ideas. During these discussions there were a number of pervasive and interrelated themes that continually rose to the top. These included: the need to identify focal areas where opportunities for conservation overlap with important areas for bird diversity, the need to integrate the work of Partners in Flight with initiatives that go beyond birds and the need to continue to develop and support access to new markets for sustainable agriculture and the carbon market.
There have been many new and exciting advances in our ability to track species on migration and on their overwintering grounds, which in combination with regular surveys and monitoring are helping us gather information on where birds go when they leave the breeding grounds. Citizen science projects such as eBird are also making tremendous contributions to our understanding of where birds are found and when. Initiatives such as the Neotropical Flyways Project are working across countries to identify migration routes, key stopover areas and relative habitat quality at stopover sites. Merging our new scientific understanding of important areas for birds with areas where we have existing and emerging conservation partnerships will allow us to identify where to focus our precious resources to maximize bird conservation. The American Bird Conservancy is championing this approach with the identification of priority habitat areas they call BirdScapes. They are currently implementing projects in a number of BirdScapes that represent important areas for birds throughout the annual cycle.
Another recurring message from conference participants was the need to integrate our efforts to maximize our impacts. From integrating our many single species landbird conservation initiatives, to building multi-national monitoring programs for waterbirds in Central and South America, to integrating the needs of birds into broader initiatives such as the Convention on Biological Diversity Aichi Targets or the World Resources Institute Initiative 20 X 20 to restore 20 million hectares of degraded land in Latin America and the Caribbean by 2020, the PIF VI symposia demonstrated that we need to think more broadly. Birds are great as tools to measure the impact and success of conservation actions and we can do more to integrate bird conservation into initiatives that go beyond birds.
Finally, for many of us the most inspiring and motivating presentations were from those who are devoted to studying, implementing and improving opportunities for sustainable agriculture on the ground. Much of the focus was on shade-grown coffee, but opportunities exist elsewhere as well, for example cacao, black pepper, all-spice and turmeric. Innovative work was also presented showing the potential to take advantage of the carbon markets to not only improve forest patch retention around farms, but also to provide farmers with an income buffer to protect them from fluctuating commodity prices. It is through those working directly on the landscape that conservation is realized and the devotion and passion for conservation exhibited by so many scientists and conservationists in the face of extreme challenges was stunning.
It is fair to say that we all left the conference with a greater appreciation of not only the challenges that face us, but the true groundswell of opportunity and energy that we can and need to harness moving forward. It is clear that if we are to maintain populations of neotropical migrants in Canada, we need to expand our efforts outside of the breeding range and we need to work with a sense of urgency. The most poignant moment came at the end of one of the closing workshops on the last day where there was an opportunity for participants to give their final thoughts. The microphone was passed to the translator who had been listening to our discussions and providing simultaneous translation throughout the conference. He is not a biologist but his words hit the mark. He said, "You know what to do, just do it."
So let's do it.
The full conference program can be found at: http://pifconference.com/program/conference-program/.