NABCI-Canada – Update
In early May 2018, a few members from the NABCI-Canada Council formed a temporary working group to continue refining the NABCI-Canada work plan by estimating timelines, step order, as well as draw linkages between the proposed work plan actions in addition to refining the proposed actions as needed.
The NABCI-Canada Executive Council had a teleconference call on June 12, 2018 to continue work planning and organize proper governance structure to prepare for the implementation of the NABCI-Canada priorities and actions. Several committees will be proposed in the upcoming NABCI-Canada Council teleconference that will be scheduled in fall 2018.
NABCI-Canada Council members have been contacted recently in order to share the activities they may be undertaking that are already contributing to the work plan's priorities and actions. This exercise helps NABCI-Canada Council members choose where they can make a valuable contribution to NABCI-Canada and volunteer the most appropriate staff members to contribute to the NABCI-Canada committees in order to assist the implementation of a NABCI-Canada work plan.
For more information on the draft work plan or to contribute to the NABCI-Canada priorities, please contact the NABCI-Canada Coordinator directly (ec.icoancanada-nabcicanada.ec@canada.ca ).
Our very own NABCI-Canada Chair, Bob McLean and our provincial and territorial lead, Jim Duncan, both recently announced their retirement. Bob has retired after over 40 years with the Canadian Wildlife Service and has been instrumental in providing his guidance since the start the NABCI-Canada revitalization process in 2016. Jim will be leaving the offices of the Manitoba Government's Department of Sustainable Development where he spent many years leading as a director and demonstrated strong leadership on both the NABCI-Canada Council and the Executive Council. NABCI-Canada would like to congratulate Bob and Jim on their successful careers. We hope to hear all about the retirement adventures! You will both be missed!
News from Partners
BirdLife: Check out BirdLife's recently published State of the World's Birds report! This scientific advocacy publication provides a bird's eye view of the state of bird populations on our planet and the pressures they face. The report also describes many examples of conservation success throughout the world and talks about Key Biodiversity Areas (KBAs), an initiative that may be of interest to many of you in the bird conservation community. Launched in 2016 by BirdLife and other members of the International Union for Conservation of Nature (IUCN), the KBA Standard integrates several different criteria to identify those sites that contribute most significantly to the global persistence of biodiversity, and builds on BirdLife's hugely successful Important Bird and Biodiversity Areas (IBAs) approach that NABCI was also a part of. The end of the report also highlights the 11 highest priority actions needed to end the avian extinction crisis, most of which overlap with the eight priorities recently identified by NABCI-Canada. This report further supports the notion that actions NABCI-Canada partners take here and in the rest of the Western Hemisphere will contribute to addressing many global bird conservation issues!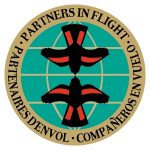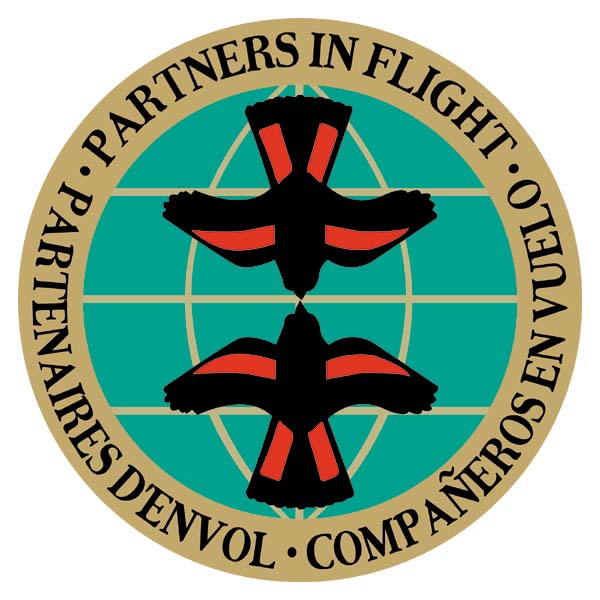 Partners in Flight (PIF): PIF and NABCI-Canada are joining forces for the upcoming International Ornithological Congress IOC in Vancouver from August 19 – 26, 2018. The two partnership initiatives will be sharing a table to expand their wings and communicate the work that they are doing throughout North America and the Western Hemisphere in order to gather interested parties that would like to contribute to bird conservation initiatives. Come and check out the Partners in Flight tools and plans as well as the NABCI-Canada priorities and upcoming activities. If you're interested in attending the IOC this summer, check out their website, the congress program and registration online:   http://www.iocongress2018.com/.  If you're attending the Congress, come by our table to say Hello and learn more about our partnerships!
Transport Canada: Each year, approximately 220,000 migratory birds collide with communications towers in Canada. Recognizing that birds are attracted to steady-burning red or white lights, Transport Canada has been allowing flashing lights on communication towers taller than 105 m since March 1 2016. Using this newly-available alternative can minimize bird attraction to towers and is expected to reduce migratory bird collisions by as much as 70% without impacting aviation safety. In addition, by using only flashing lights, the tower industry reduces power consumption, as well as installation and maintenance costs.
Stories from the Field
Written by Samuel Hache and Rhiannon Pankratz, Landbird Biologists at the Canadian Wildlife Service (CWS) – Northern Region
There is not a cloud in the sky and the sun is bright, but it's about -30°C in early February as we climb out of our vehicle on to a snowy winter road in the remote boreal of the Northwest Territories (NWT; Fig. 1). The ground is blanketed in snow and the only sound is the wind as we strap on our snowshoes and begin searching for migratory birds. Our goal is to document distribution, density, habitat association, and population trends for landbirds breeding in remote regions, but in February there are no migratory birds in northern Canada. Given this, how are we collecting data to meet our mandate of protecting migratory birds? Well, through the use of a new technology and a little patience.
Many landbird species are declining across North America, though the status and trend of many northern boreal species remains unknown. The main source of information being used to inform population status of landbirds comes from the North American Breeding Bird Survey, but this road-based monitoring program has limited coverage in northern boreal regions due to a very small road network. In an attempt to help address this important gap, we initiated a winter field program to evaluate pros and cons of integrating Autonomous Recording Units (ARUs) to the CWS monitoring program to increase geographic coverage in cost effective ways.
ARUs are small devices that records sounds, or for us, bird vocalizations and they provide a lot of advantages over traditional human-based avian point count surveys (reviewed by Shonfield and Bayne 2017; see Pankratz et al. 2017). For example, a large amount of data can be collected for a given sampling station, ARUs can be deployed when it is more suitable and safe for field crews, and fieldwork is not weather dependent. Most importantly, these devices can be pre-programmed to record at specific times and days. We decided to test this technology by deploying ARUs during the winter when large areas of the northern region are accessible through winter roads (Fig. 2). ARUs were pre-programmed to only record acoustic data during the following breeding season, when migratory birds return to the boreal. We thought this was a promising alternative to costly helicopter-based program using traditional point count surveys. However, we were unsure if the ARUs would be able to withstand the severe boreal winter where lows can reach -50°C and still "wake up" to record during the breeding season.
In the winter, access almost doubles in the NWT as winter roads are maintained by most northern communities. We initiated our program in 2015 with 10 units to evaluate durability, and have since deployed a large number of units (100-175/route) along roads across the territory (Mackenzie Valley and Sambaa K'a winter roads). Preliminary results from the Tibbitt to Contwoyto and Mackenzie Valley winter roads suggest that this monitoring program could provide reliable trend estimates for many species not well monitored in Canada (Fig. 3).
While we have many next steps for this study, we are primarily interested in increasing coverage across the territory through deployments on remaining winter roads and snowmobile trails by establishing community-based landbird monitoring program (e.g. Indigenous Guardians Program). We believe that new technologies offer efficient ways to gather information from remote areas to better understand the status and trends of landbirds breeding in boreal regions of the Northwest Territories.
Acknowledgements: Thank you to the Sahtu Dene of Colville Lake, Fort Good Hope, Norman Wells, Tulita, and Deline; the Dehcho Dene of Wrigley, Fort Simpson and Sambaa K'e; the Akaitcho Dene of Yellowknife, Dettah, and Lutselk'e for allowing access to your lands to conduct this study. Thank you also to the Tibbitt to Contwoyto Winter Road Joint Venture, RTL Construction, and the Government of the Northwest Territories (Departments of Infrastructure and Environment and Natural Resources) for their logistical support during the 2015 -2017 seasons.
Field assistants: Emily Upham-Mills, Michelle Knaggs, Logan McLeod, Jesse Pakkala, Paul Woodard, Kristina Hick, Ron Doctor, Mabel Tatchinron, Louisette Laferty, Jessica Jumbo, Jada Lamalice, and Tamara Deneyoua-Nahanni.